Monsignor Dominique Guigbile was ordained Bishop of the Dapaong Diocese, Togo in February 2017. At the time the diocese was facing a significant 2-year budget deficit. The Bishop decided to address the situation immediately by creating mid and long-term strategies to support the diocese's economic recovery.In seeking a skilled and experienced person, the newly elected Bishop approached CRS Togo to help them engage in frank dialogue with priests and consider possible solutions through a variety of methods. CRS Togo was familiar with CRS Rwanda's experience in Church capacity strengthening, especially in facilitating assessment dialogues in critical situations related to budget deficits within dioceses. Six years ago, CRS Rwanda supported the Kibungo Diocese with institutional strengthening when it experienced a significant deficit. As a result of the capacity strengthening intervention, the Kibungo diocese is successfully recovering. Based on that fruitful collaboration, CRS Togo contacted CRS Rwanda to send a Rwanda technical staff member with Partnership and Capacity Strengthening experience.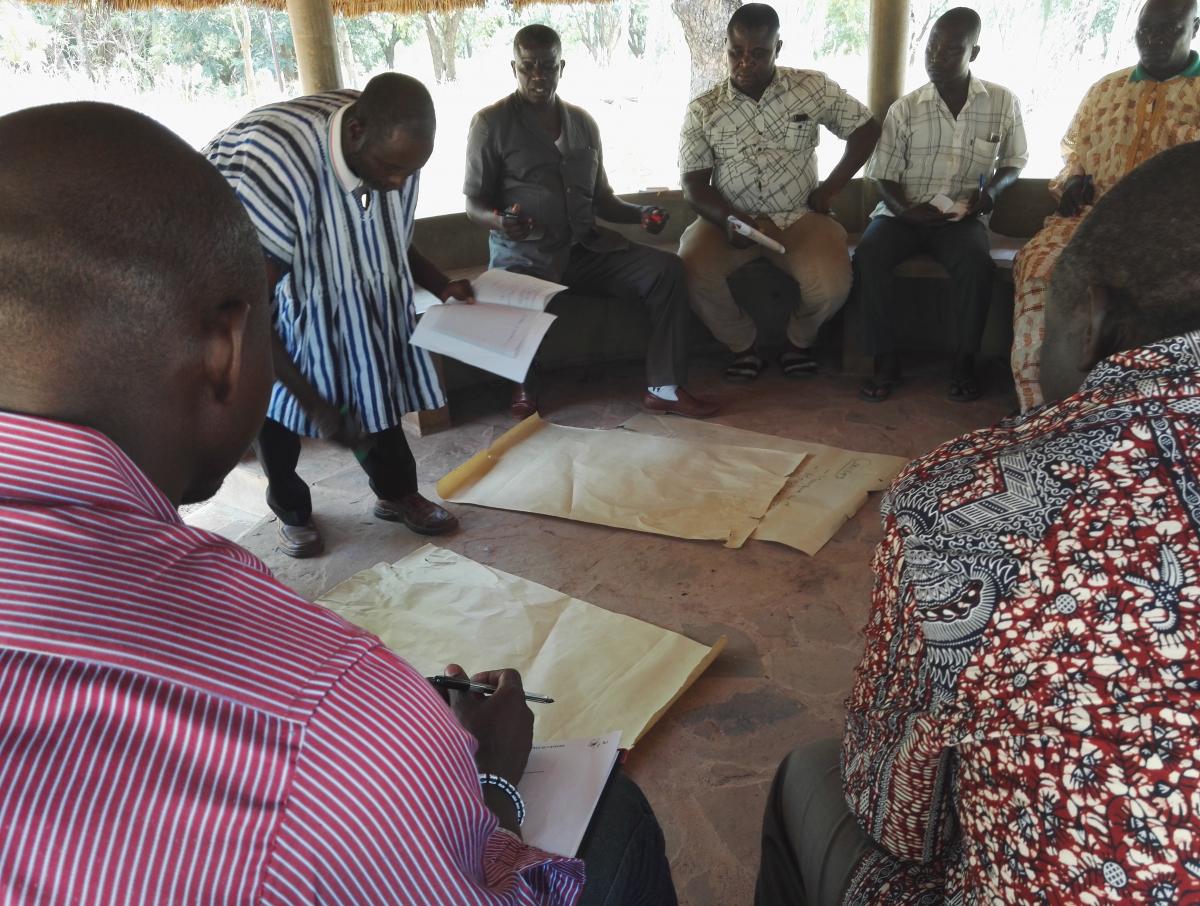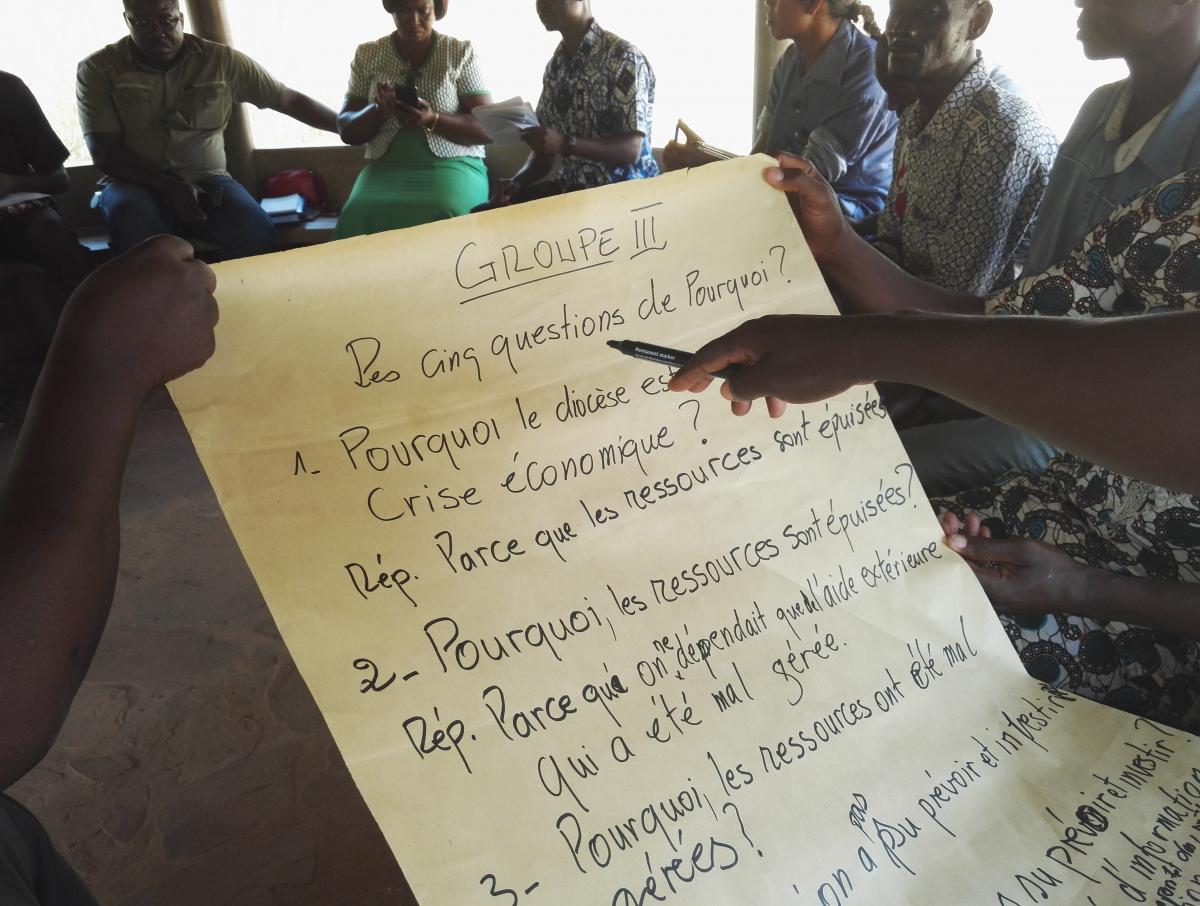 Photos: participants working in groups and completing the 5 WHYs exercise
Through Peer-to-peer learning opportunities, sharing best practices, challenges, and lessons learned the facilitator was able to bring the Dapaong Diocese participants on board. They became hopeful about recovery after hearing the testimonial of the partnership and capacity strengthening staff member and CRS Rwanda's experience supporting different levels and structures within Kibungo Diocese. Participants were impressed by how different bodies of the Church were involved in the process of establishing diocesan priorities, budgeting, monitoring and reporting main activities, as well as taking the role and responsibilities of fundraising and mobilizing the Church resources to enhance its capabilities to recover. After learning about the drivers and initiatives that led to Kibungo Dioceses's financial recovery, Dapaong diocesan priests and lay participants became convinced they could also recover from a similar financial crisis by transforming their management systems. Participants worked in groups to suggest potential solutions to reduce damage from the financial crisis. The facilitator implemented the solutions-tree analysis and the "5 whys" questions tool to facilitate the process. At the end of the two-day workshop, a short-term and mid-term action plan from November 2017-April 2018 was validated to be shared with all diocesan structures before implementation. In his closing remarks, the Bishop recognized CRS' expertise and appreciated the technical support provided, as well as the participants' contribution to make the workshop a success.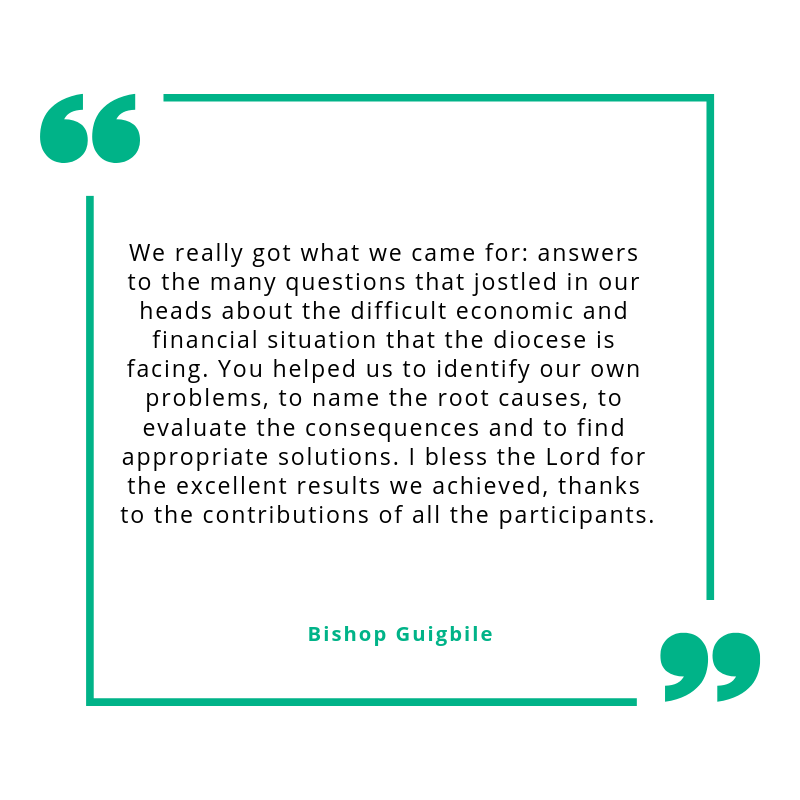 This start-up dialogue in November 2017, has been a key milestone which opened a space to three more activities with the financial participation of CRS. These include two sensitization workshops on financial management held in early and mid-2018, while in November-December 2018, a training in project management as one of the steps to better manage resources was organized for the priests and other senior staff of the Diocese.
Challenges
Notably, time management proved to be an issue. Having lots of information to share and active participants asking several questions.
Partnership can't be limited to CRS Togo and Church relations but should be expanded to the Church work in Rwanda too. However, resources aren't often available to cover a such an exchange.
Lessons Learned
This type of inter-country exchange can be a viable way through which knowledge and skills can be shared to strengthen and unify people and institutions. This promotes sharing capacity strengthening and knowledge transfer tips that can quickly lead to transformation within CRS staff. These exchanges can be further facilitated through engagement in the Partnership and Capacity Strengthening Community of Practice and through the PCS newsletter.
Article by: Pascasie Musabyemungu, CRS Rwanda